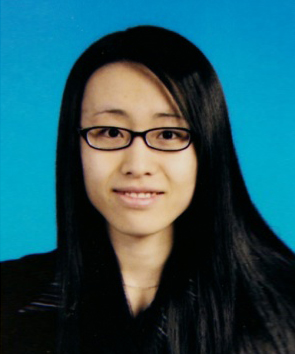 Xue QIAO, PhD
Professor
Research Areas
Biosynthesis of natural products in Traditional Chinese medicines.
Novel chemical analysis methods for Chinese herbal medicines.
Education & Positions
2007.7, B.Sc. in Pharmaceutical Sciences, Peking University.
2009.7, M.Sc. in Pharmacognosy, Peking University.
2012.7, Ph.D. in Pharmacognosy, Peking University.
2012.8-2018.7, Lecturer, School of Pharmaceutical Sciences, Peking University, China.
2016.10-2018.4, Visiting Scientist (Post-Doc), John Innes Centre, UK.
2018.8-present, Associate Professor, Peking University.
Faculty Accolades & Academic Services
TCM analysis & Quality Standards Award for Young Scientists (TCM Pharmaceutical Analysis Specialty Committee of WFCMS), 2019.
Distinguished Dissertation Award, Peking University, 2012.
Scholarship for Excellent Doctoral Students granted by China Ministry of Education, 2011.
Associate Editor, Fitoterapia, 2019-
Young Editorial Board Member, World Journal of Traditional Chinese Medicine, 2018-
Research Interests
My research focuses on structural diversity and biosynthesis of natural products in Traditional Chinese medicine (TCM). We establish analytical platforms (2DLC, SFC, LC/MS) to elucidate the chemical diversity of popularly used TCMs, e.g., licorice, turmeric, skullcap. We also study the functional biosynthetic genes in TCM, and planning to synthesize TCM-derived bioactive natural products using metabolic engineering.
Grants and fundings
1. Chemical analysis and metabolism of anti-tumor triterpenoids from Antrodia cinnamomea. NSFC (81303294), Principal Investigator.
2. Young Elite Scientists Sponsorship Program by CAST (2016QNRC001), Principal Investigator.
3. State Scholarship Fund by China Scholarship Council (201606015017), Principal Investigator.
4. Beijing Distinguished Young Scholars. Beijing Natural Science Foundation (JQ18027), Principal Investigator.
5. National Key Research and Development Program of China (SQ2018YFC170087-04), Principal Investigator.
6. Key biosynthetic enzymes for the bioactive flavone C-glycosides in Trollius chinensis and their catalytic application. NSFC (81973448), Principal Investigator.
Selected Publications
1. Chen K, Hu Z, Song W, Wang Z, He J, Shi X, Cui Q, Qiao X*, Ye M*. Diversity of O-glycosyltransferases contributes to the biosynthesis of flavonoid and triterpenoid glycosides in Glycyrrhiza uralensis. ACS Synth. Biol. 2019, DOI: 10.1021/acssynbio.9b00171.
2. He J#, Zhao P#, Hu Z, Liu S, Kuang Y, Zhang M, Li B, Yun CH*, Qiao X*, Ye M*. Molecular characterization and structural basis of a promiscuous C-glycosyltransferase from Trollius chinensis.Angew. Chem. Int. Ed.2019,58, 11513-11520.
3. Wang Z#, Wang S#, Xu Z#, Li M, Chen K, Zhang Y, Hu Z, Zhang M, Zhang Z*, Qiao X*, Ye M*. Highly promiscuous flavonoid 3-O-glycosyltransferase from Scutellaria baicalensis. Org. Lett. 2019, 21, 2241?2245.
4. Song W#, Qiao X#, Chen K, Wang Y, Ji S, Feng J, Li K, Lin Y, Min Ye*. Biosynthesis-based quantitative analysis of 151 secondary metabolites of licorice to differentiate medicinal Glycyrrhiza species and their hybrids. Anal. Chem. 2017, 89(5), 3146–3153.
5. Qiao X, Lin XH, Ji S, Zhang ZX, Bo T, Guo DA, Ye M*. Global profiling and novel structure discovery using multiple neutral loss / precursor ion scanning combined with substructure recognition and statistical analysis (MNPSS): Characterization of terpene-conjugated curcuminoids in Curcuma longa as a case. Anal. Chem. 2016, 88(1), 703–710.